Amanda's Sweet 16 couldn't be sweeter!  She is a sweet young lady and an avid athlete who plays basketball and tennis on her school teams.  We started out with a portrait session at the Huntington Beach Pier.   There were so many great photos that I decided to make a collage.  The photo was used for a signature board at the party held at the 300 Anaheim at Anaheim Garden Walk.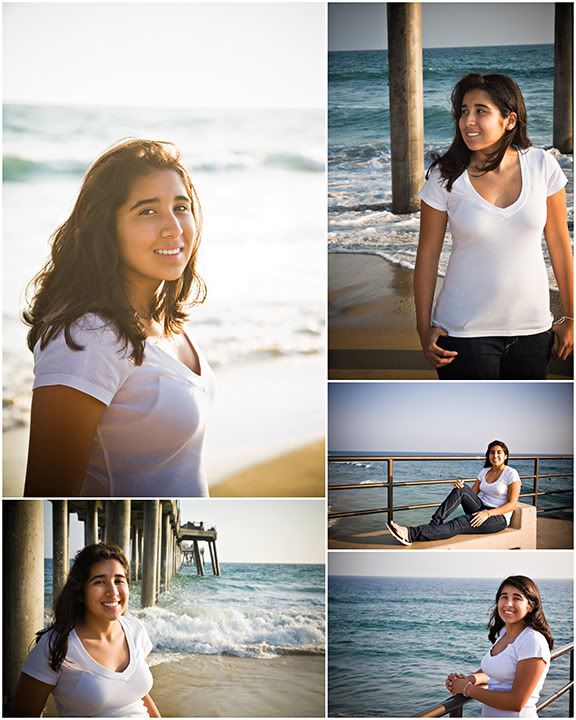 300 Anaheim is not your typical bowling alley.  It's ultra hip and modern with neon lights equipped with colorful lounge charis and a bar to chill with friends.  Amanda's party is held at the private lounge.  It had 8 private lanes, a bar (no alcohol was served since it's a Sweet 16 birthday party), lots of bowling balls, and its own cubies with shoes in all sizes.  Best of all, the buffet and chocolate fondue served!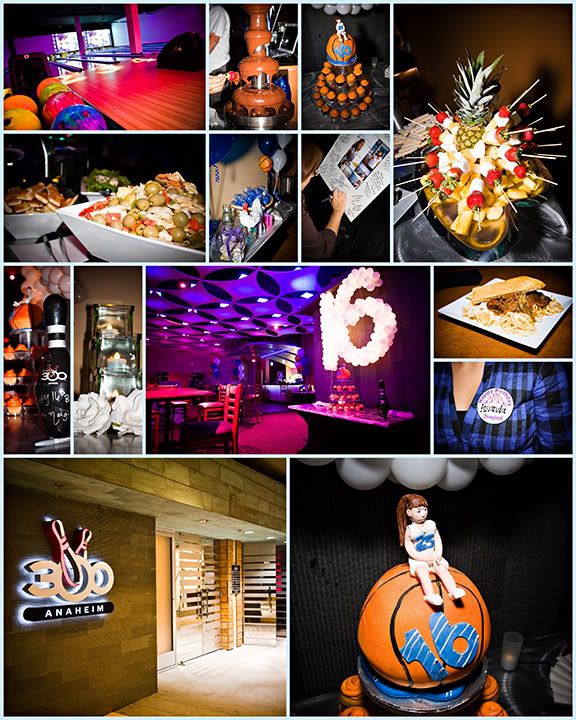 Amanda's mom really knows how to throw a great party.  Everyone had great fun, great food, and a great time!