So now that all of you have seen my episode (go here if you missed it), multiple times I'm sure, I wanted to show some of the images that I took and set up for Cassi Thomas to take during the taping. With this "extended version", I'll even show a couple of images and scenes not shown during the show.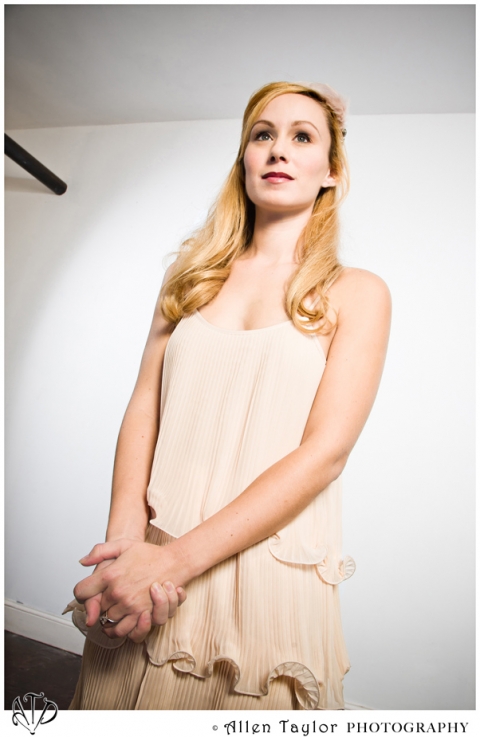 The image above is one I took facing away and with out looking during a short break in the taping. Although I didn't look through the camera, I did see and plan the image before I captured it. This was not luck, I planned and visualized it  by opening myself up to the possibility of taking a non-traditional image. This allowed me to photograph the model, Elizabeth "Liz" Russo, in a very natural and quietly revealing moment.

I'm showing this as an example of one of the lessons I tried to pass on to Cassi, which was to think creatively, to not be afraid to fail, and try new things. Think about it, what was the cost if I had failed getting this shot? Only a deleted digital file.  And either way I made Liz smile when I took it.
Okay back to the show.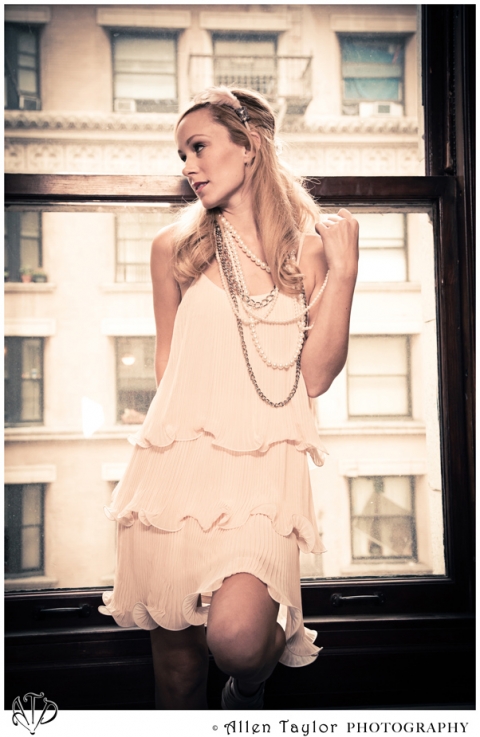 After we shot some images of Liz in front of the white wall, both Cassi and I wanted to move her over to the windows in the room for more shots. It's always a good idea to take advantage of your surroundings so keep your eyes open. Liz was a great model.  Although the show only briefly showed this, I think we got some very nice images.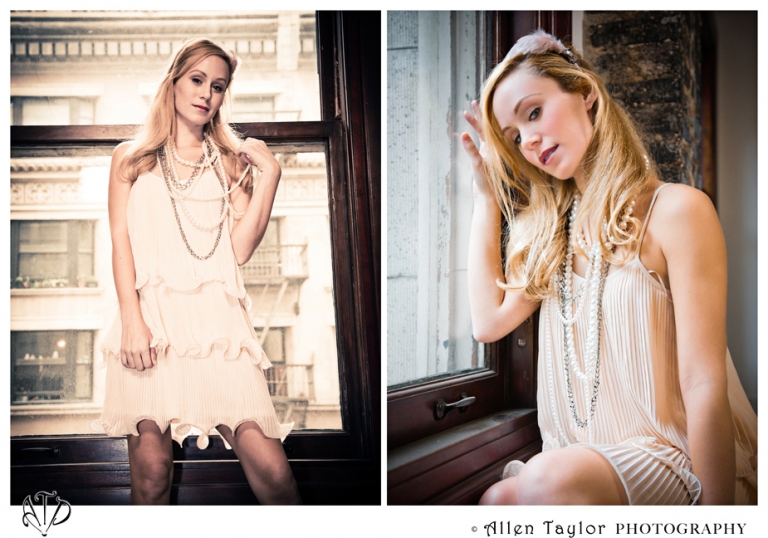 One setting that was really cool was the shoot on the roof. Character Fantasy actually showed a lot of this segment. I first went up there with just Wade Sheeler, the Producer, and Director of Photography, Forrest Stangel. Once we figured out where and how we wanted to shoot we brought everyone else up. Luckily the rain had stopped, though it was still wet.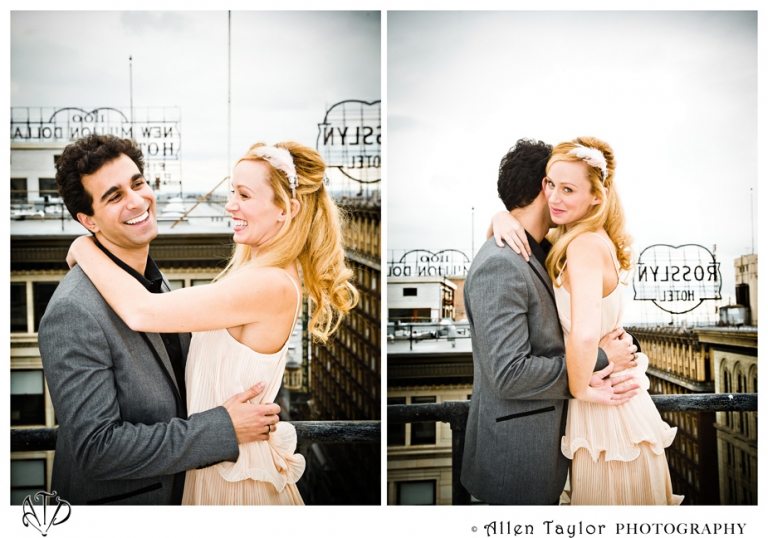 I did insist we get the signs in the background for some of the shots. Everyone, including both the male model, Sunny Vachher and Liz loved it and it brought out some fun and exciting images.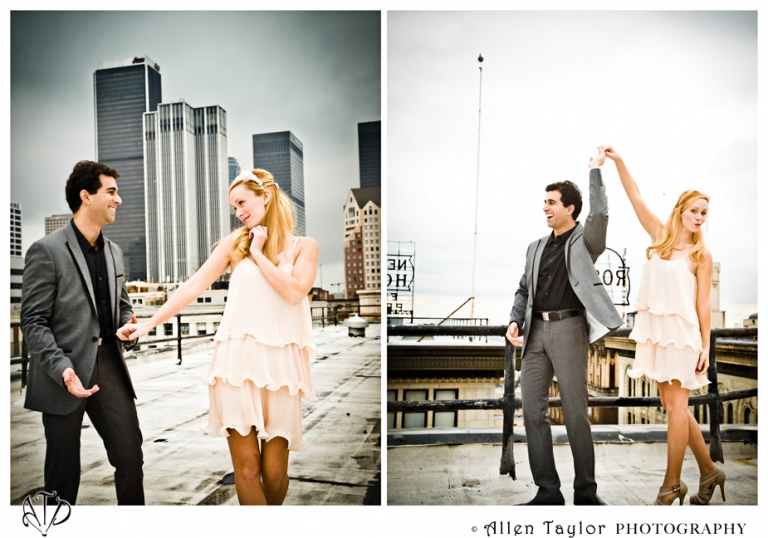 With this shoot on the roof, I wanted to emphasize the interaction of the couple with each other  as well as getting them to move around,  thus, capture less stiff and more fun portraits of them together. If you go back to my last post of Part 1 with the background images, you can see me talking and directing them on what I wanted to photograph and have Cassi experience.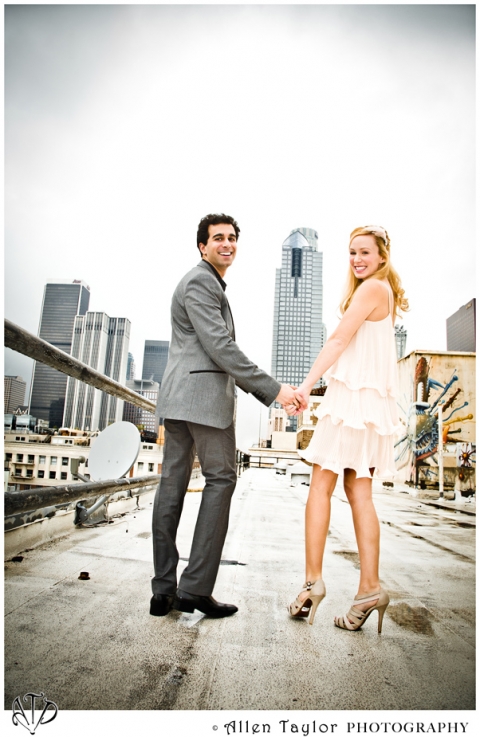 I think everyone was happy with the results.
The images below are from a scene that was cut out completely.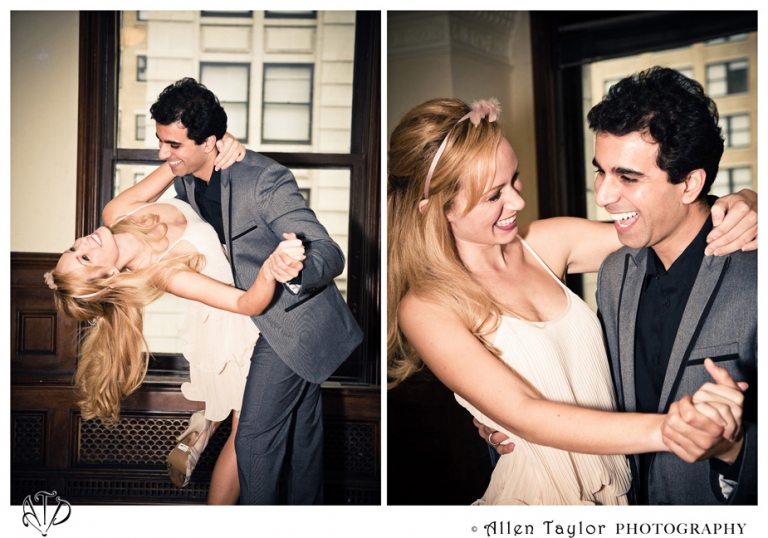 It was in a separate room in which we had the couple do a first dance together. Photographically, what I emphasized was to not be afraid to quickly get in for a tight shot to capture the emotions of the bride and groom, and then back away and allow them some space to enjoy the moment to themselves. Respect and professionalism, it can be sort of a dance in itself especially during certain special moments.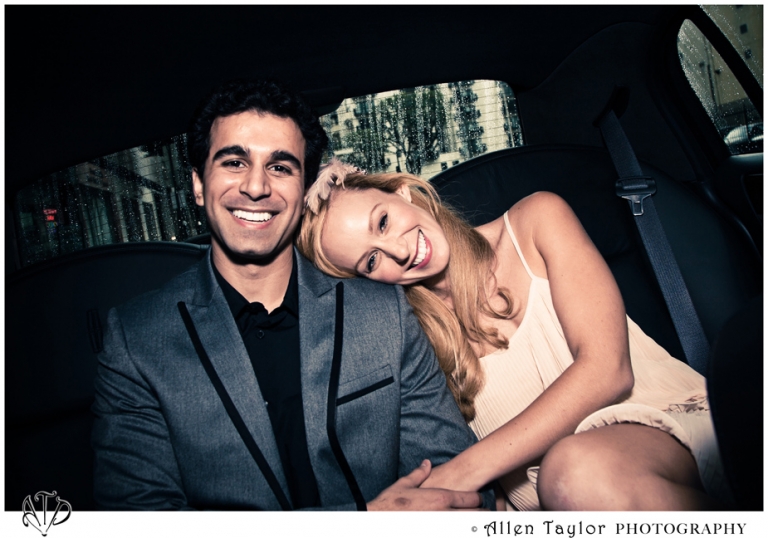 Another scene that you didn't see was the bride and groom getting into the limo. I believe it was just going to be a B-roll shot, but since Wade was really great and gave me lots of freedom, I decided to go for it and shoot inside the limo as well.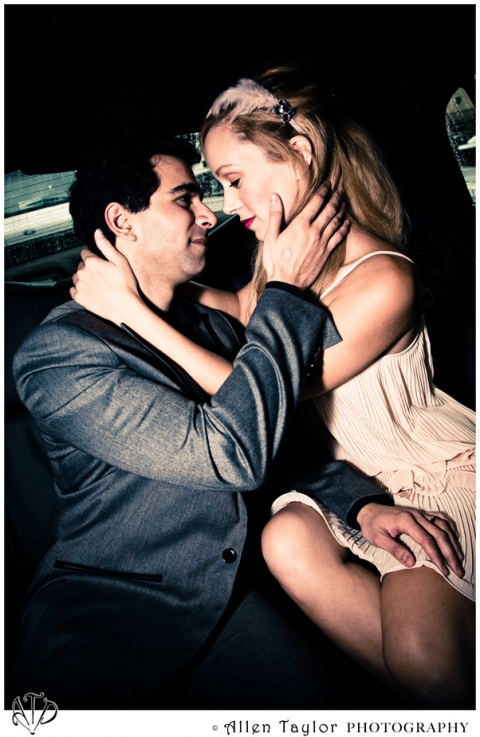 I went in and talked to the limo driver and got him to let us shoot from the front seat into the back where the couple was. What we ended up capturing was a wonderful range of emotions.
---
It was a a great experience being part of the Character Fantasy show. Meeting and working with everyone was a lot of fun and I'm very grateful for the opportunity.  Even for a short show like this, a lot of planning by dedicated and creative professionals goes into it to make everything look great and run smoothly. This applies to before, during , and after the shooting for each episode.
I would like to thank hosts Kristin Adams and Miles Gregley who were both professional and very easy to work with. Audio Mixer, Byron Miller, who put up with me insisting he buy me a drink first before he reached into my shirt to put on my microphone. The great Forrest Stangel on main camera and D.O.P., Roger More on second camera, and Bory Tan taking care of wardrobe. Of course another huge thank you to Producer, Wade Sheeler, who made it so easy for me to get things right during the show and not cutting me completely out of it.
Just remember next time you are watching a show and you see a  host talk to you on camera, there is a lot that goes into it behind the scenes and they see something different then what you see.