You know when you're destined for each other, love will find you sooner or later.  Victor and Eliza actually went to the same university in China.  They knew of each other, but for the most part were strangers to each other.  When they met up again in the U. S. sparks started flying and their love blossomed. 
When Wendy and I first met Eliza ("E") and Victor, the first thing that popped into our heads was 'What a cute couple!' .  We knew that they would be a special couple not because of how much E loved our Whimsical Bride shoot or that they were referred to us by our good friends at Twogether Events. Well, maybe a little.  LOL!  But more so it was because they were so sweet together that we were sure their story will be wonderful to capture.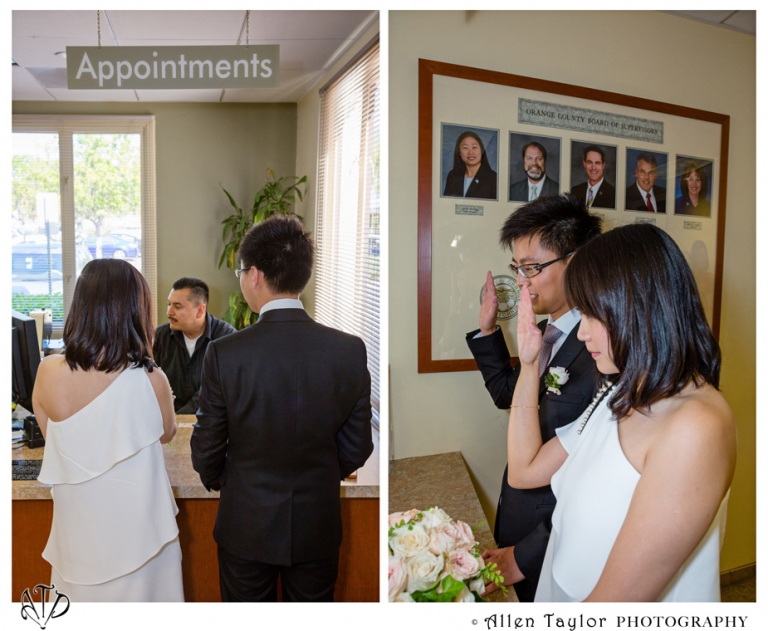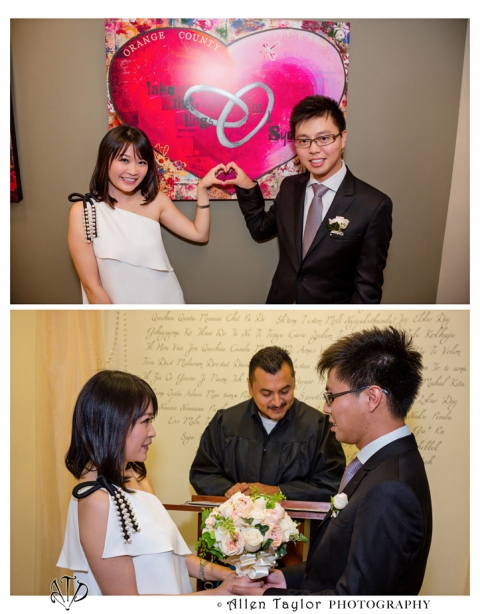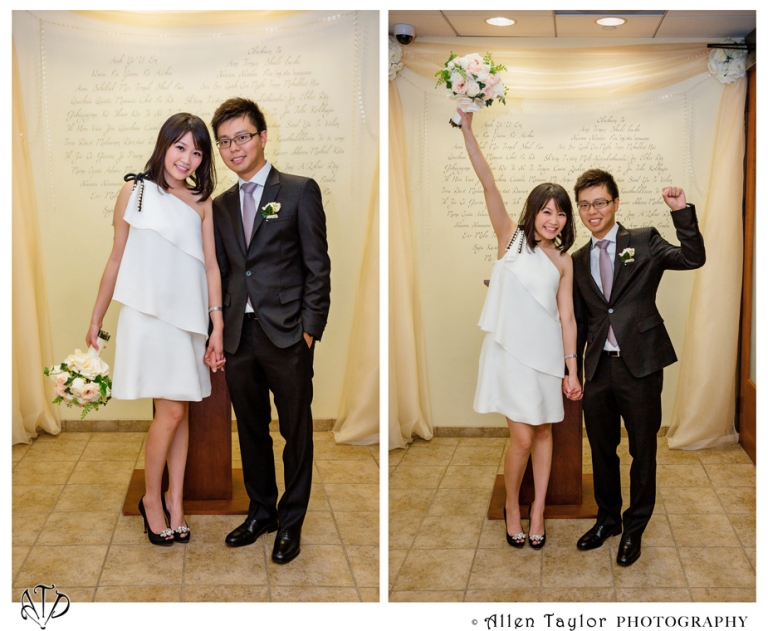 Due to their families spreading in different parts of the world, they decided to have an intimate civil ceremony first at Laguna Hills Civic Center  surrounded by a few of their closest friends.  We love the beautiful mission style architecture and well groomed park-like grounds.  The staff was extremely cordial and helpful.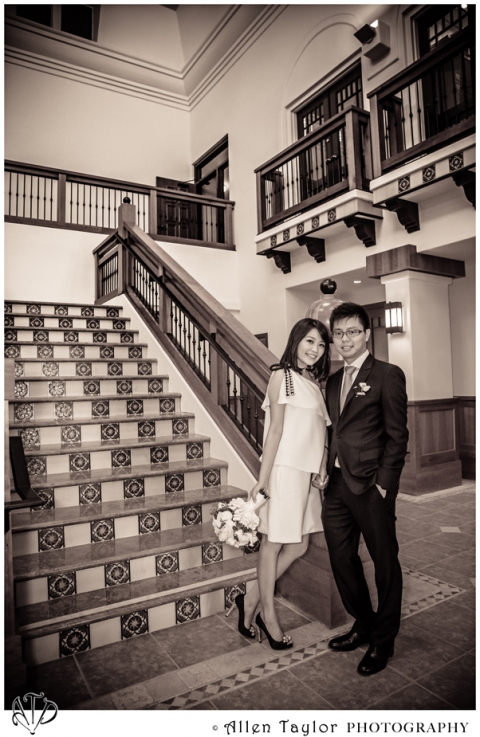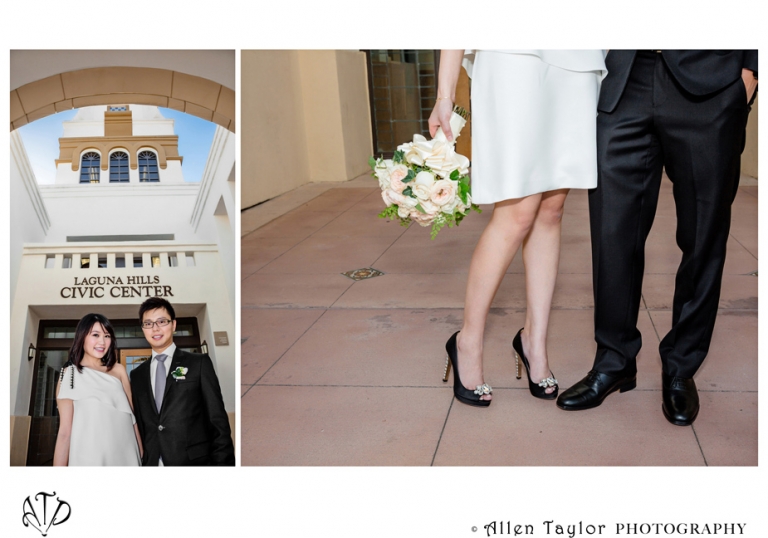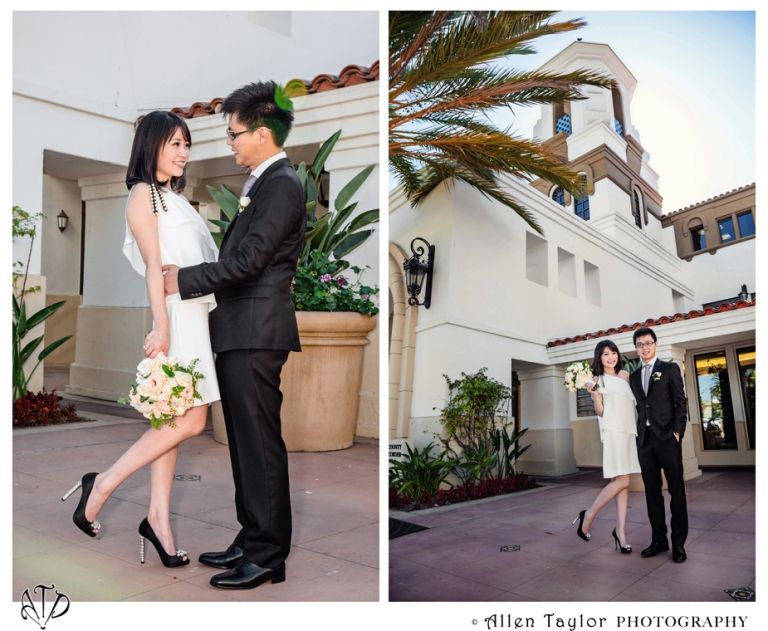 Wendy and I constantly marveled at what a natural model E was striking a pose like she had been doing it for years. Victor was always there to support her and their affection for each other highlighted every image we took.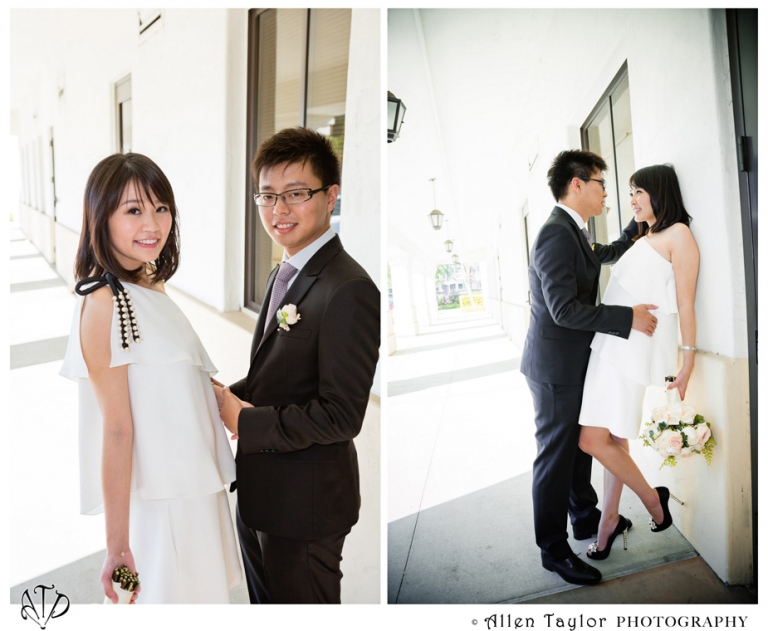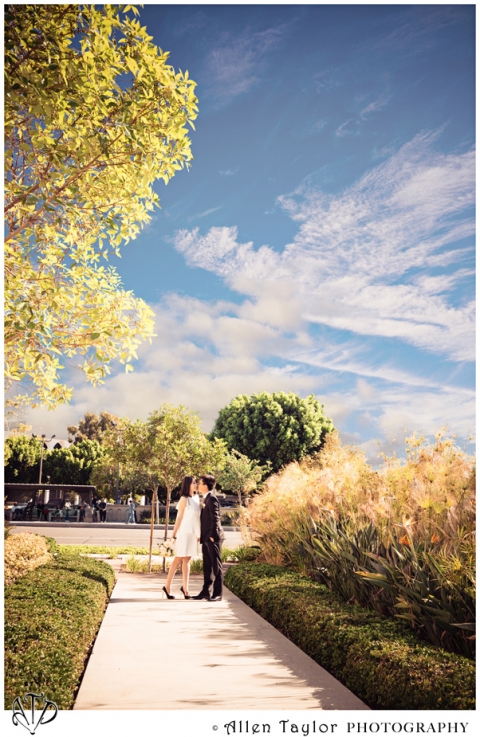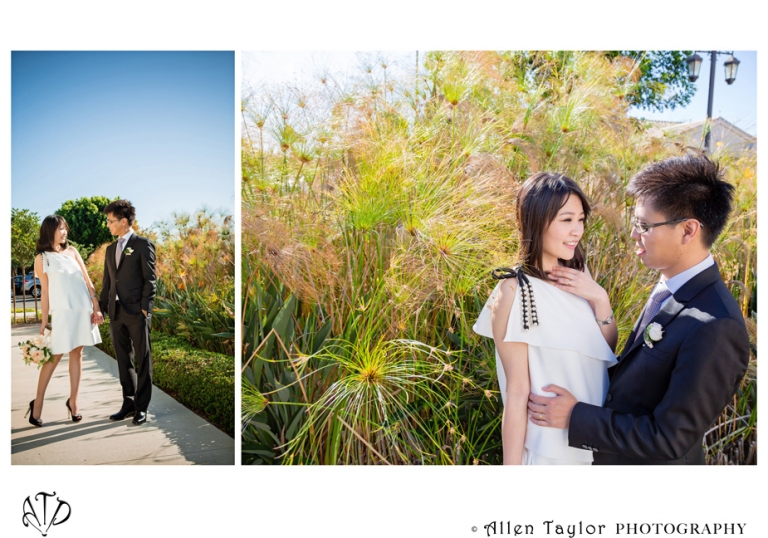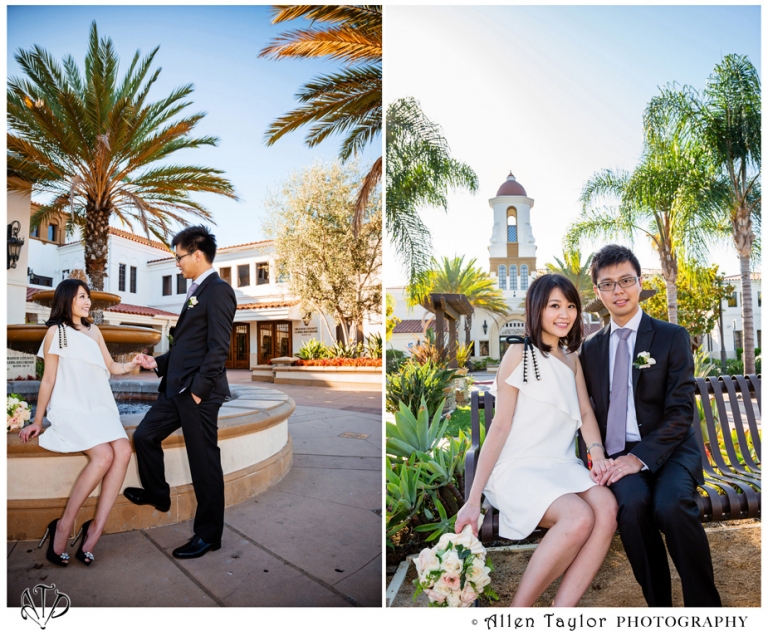 There is nothing like a little celebration after such happy event. With cupcakes, macaroons, champaign and balloons it was a perfect jubilation for E and Victor to start their new life together.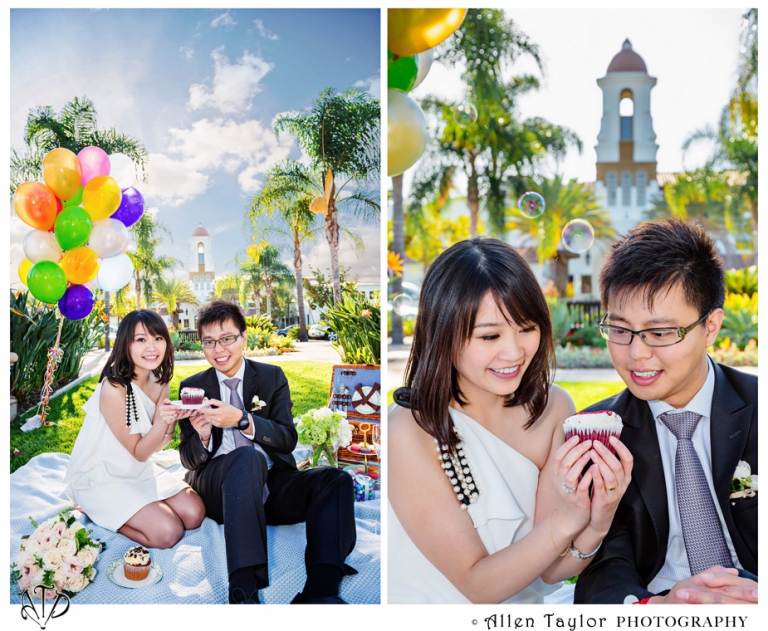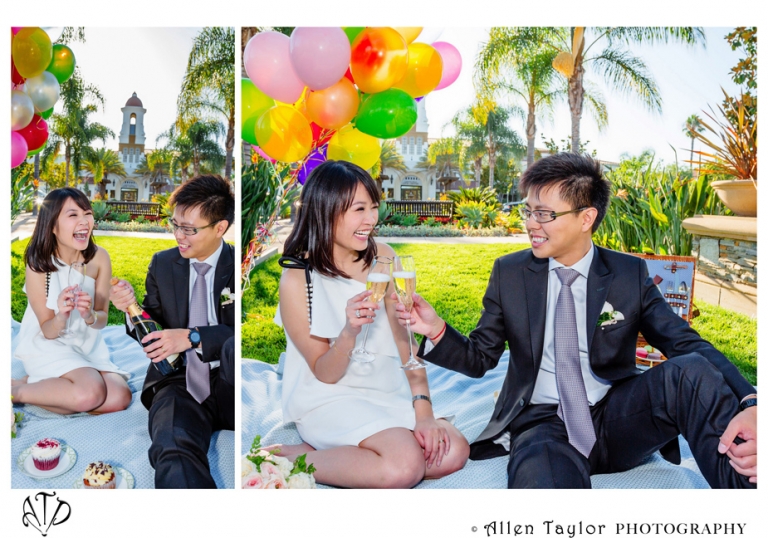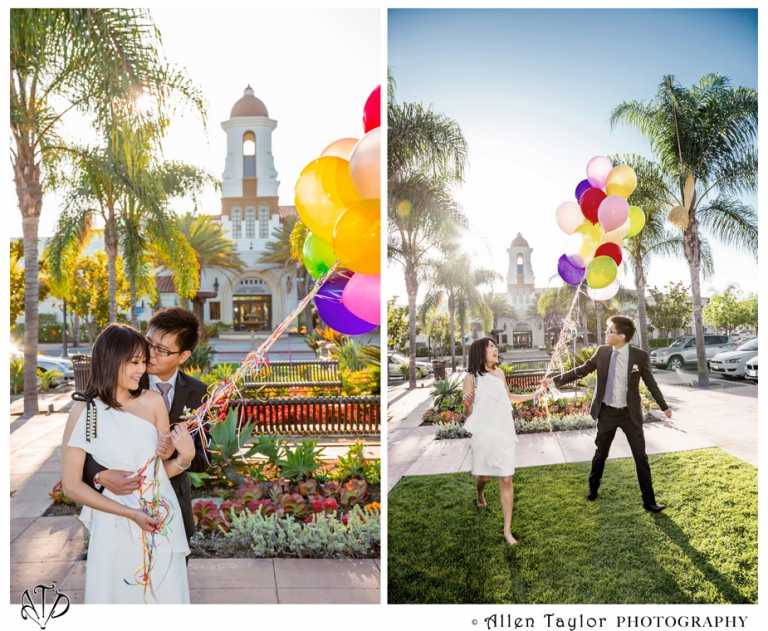 Thank you E and Victor for giving us the opportunity to capture this once in a lifetime moment. It fills our hearts to be a part of such a happy couples beginnings and we can't wait to see you again next August!