This Saturday at either 11:30 or Noon (check your local listings) during the showing of the movie The Golden Compass, I will be in a USA Network television show called, Character Fantasy.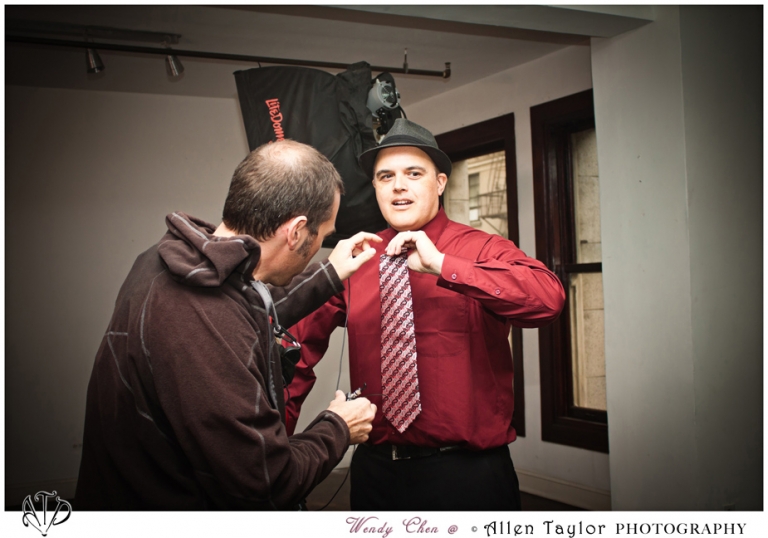 It's a unique show that runs about 5 minutes. In each episode a person has a wish fulfilled for one day.  Past fantasies have included race car driver, model, and even a chocolatier.  As they say on their web site, they "make fantasies come true while you watch a great flick".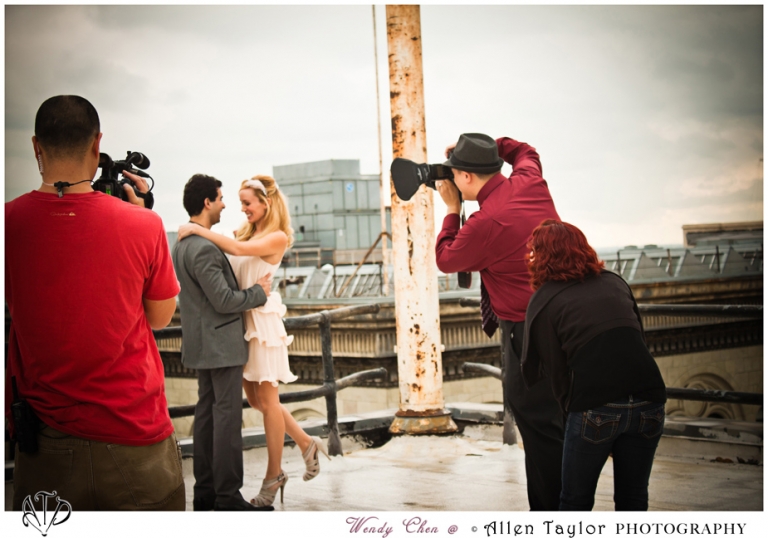 Okay, so this is how I got involved.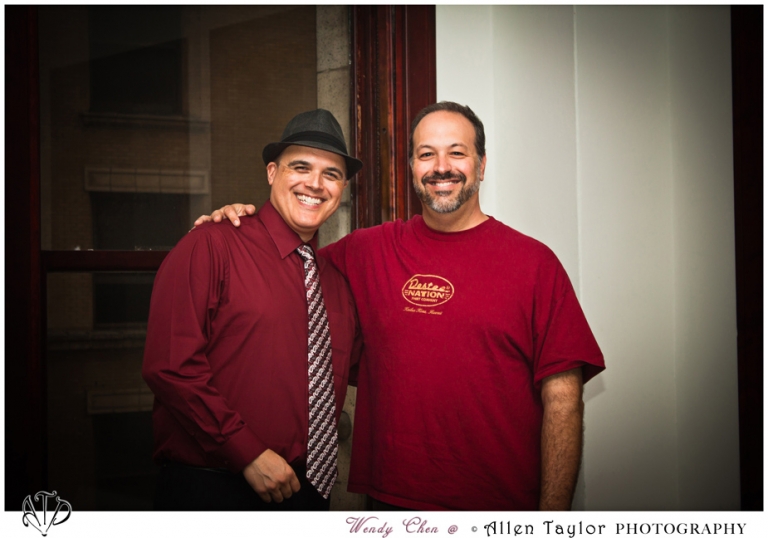 A long time friend, Karen, and I finally managed to meet up and touch base after both of us were involved in a bizarre baseball league (you don't want to know) and when I did some portraits for the law firm she works at. That is her husband Wade in the photo above. He is a producer for the show and I guess after seeing my portfolio he got an idea for his show.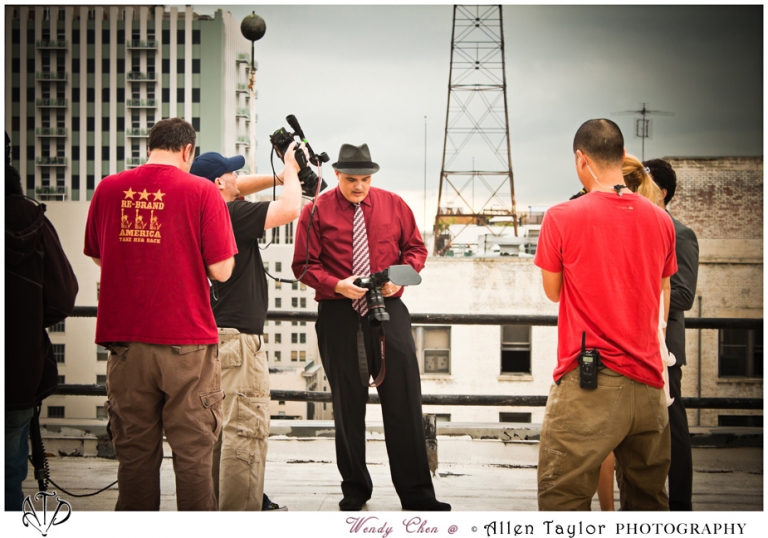 What if someone had a fantasy to become a photographer, specifically a wedding photographer. After some communication back and forth it was set. Someone had the fantasy and I was going to be the expert to teach and show them how.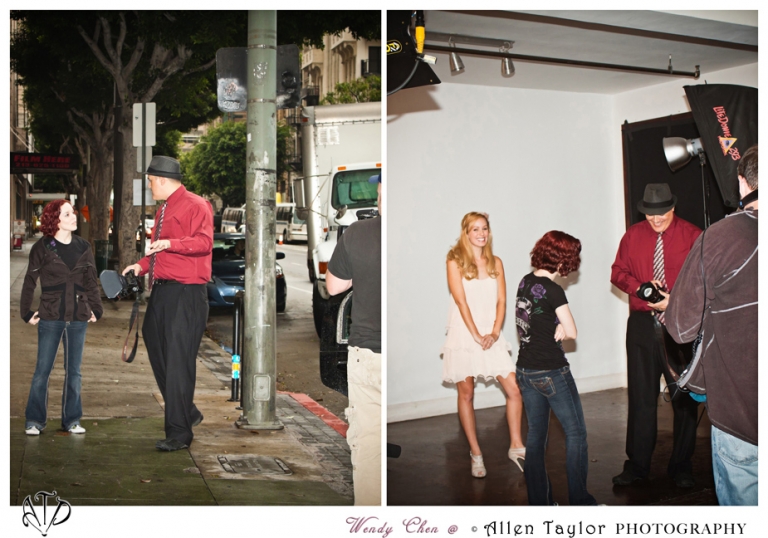 The show is hosted by just recently added Miles Gregley and Kristin Adams from the first season of American Idol. If you catch the show you may notice that Kristen is pregnant with her child that she eventually had on November 29th. Congrats! This was the last show she did before taking maternity leave to have her child. Both Kristen and Miles where fun to meet and work with.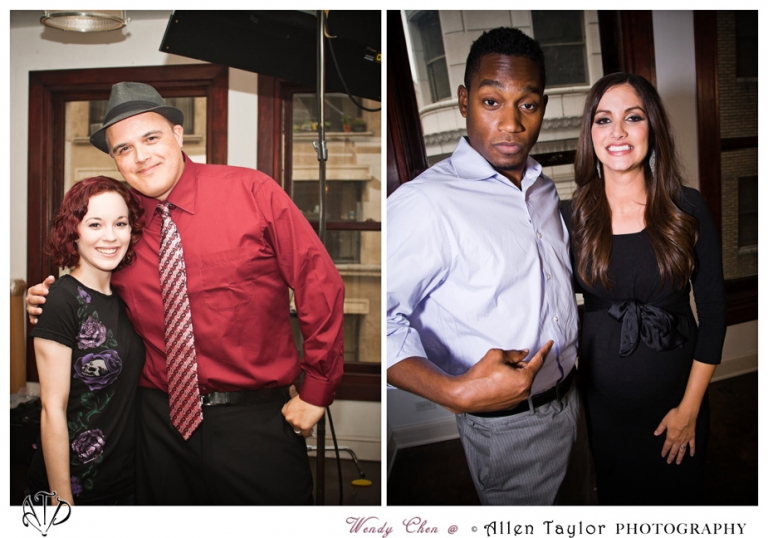 The photographer fantasy was for Cassi Thomas. A graduate from the Brooks Institute of Photography in Santa Barbara. Cassi was real eager to learn and a quick student.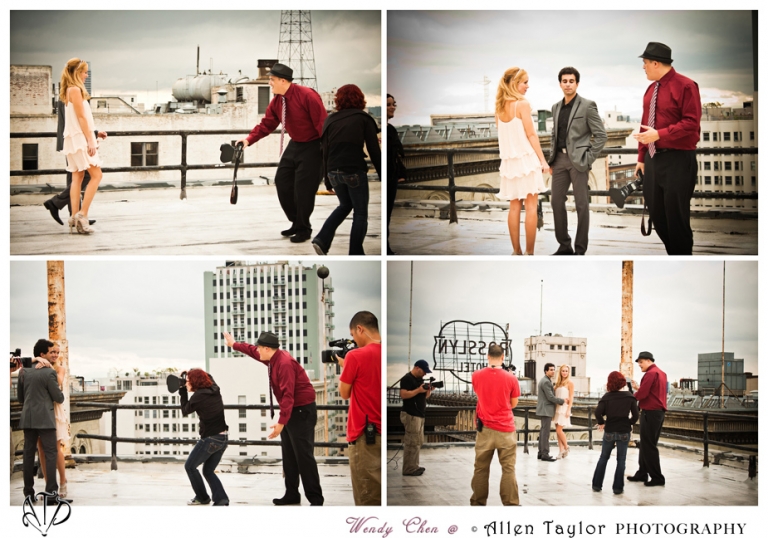 It was a cloudy and a bit rainy day when we shot, but we got lucky with the weather on the outdoor roof shots.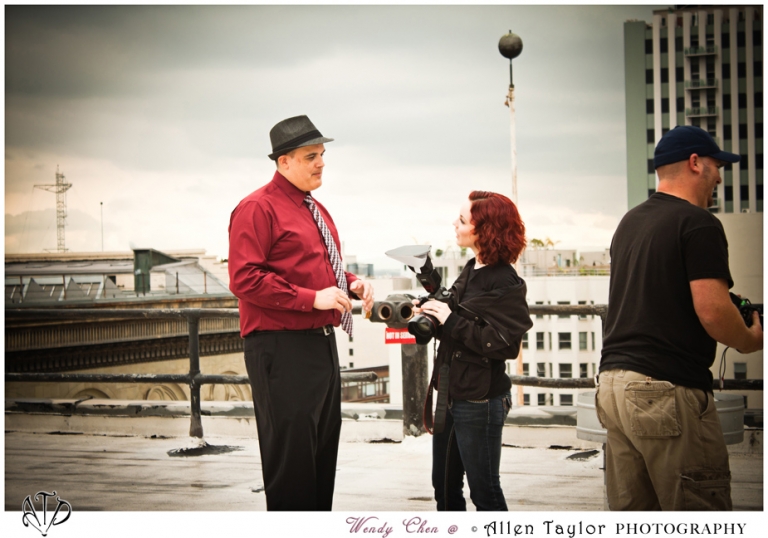 Wade and his crew made it real easy and fun for everyone during the shoot. The day flew by as we did each set up and captured the different aspects and techniques to capturing wedding and portrait photographs.
Thanks also go to my fiance and second shooter Wendy Chen. She came with me for not only moral support, but she did a great job capturing all the background images you see here.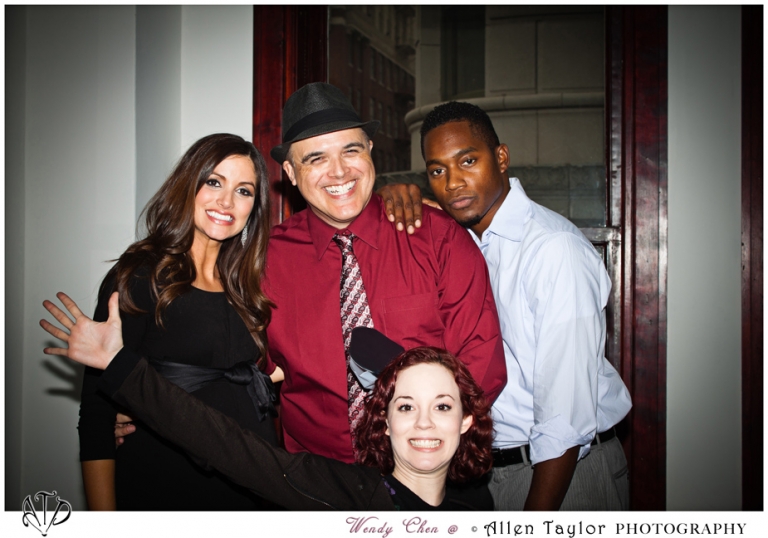 See you on Saturday during the USA Network movie, The Golden Compass. Check back next week for part 2 where I'll post and talk about some of the actual images we captured during the shoot.