When I saw Seal Beach on the list of locations to photograph travel and tourism images in the greater Orange County area, I was really excited.  I had done shoots here before and it is such a fun place, especially for a family with kids.  That was exactly what I had in mind as I planned the shoot.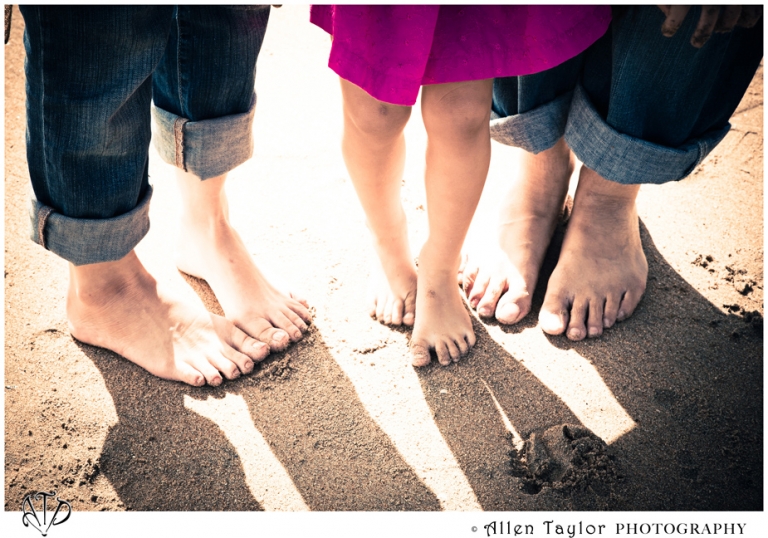 I first met Christine when she and another model worked with me on a different location shoot. It was then I found out she has a daughter, the image of THE family immediately popped in my head.  I knew I had to get her and her family for the beach shoot I had been planning for.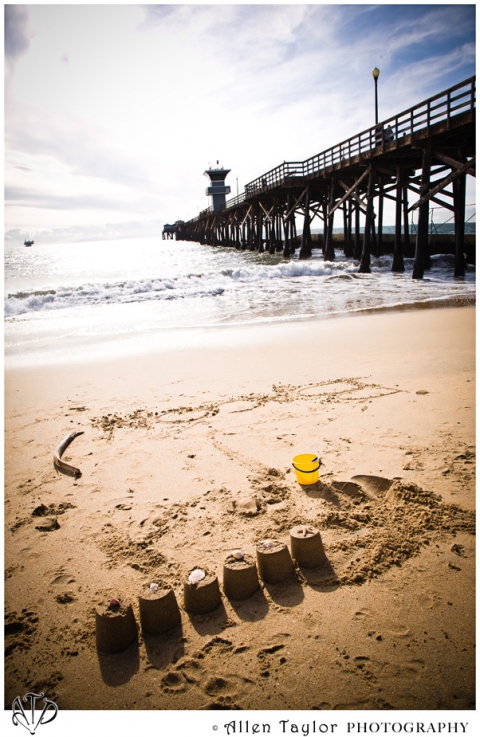 I couldn't have found a more perfect family!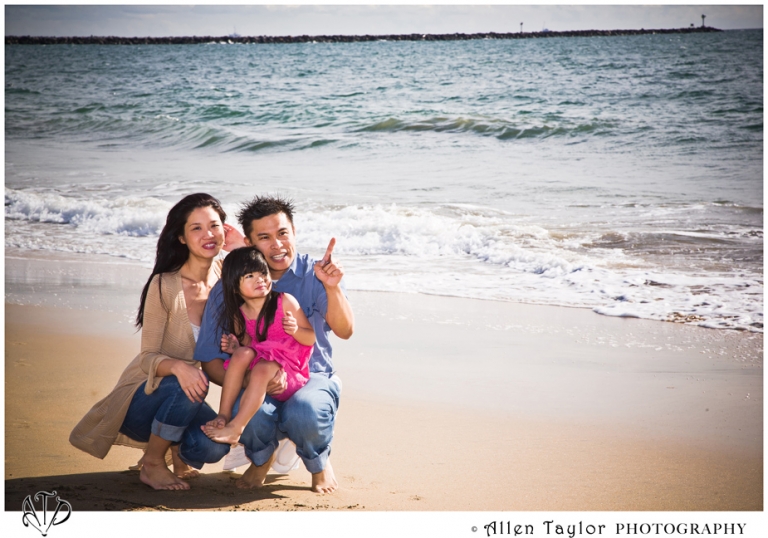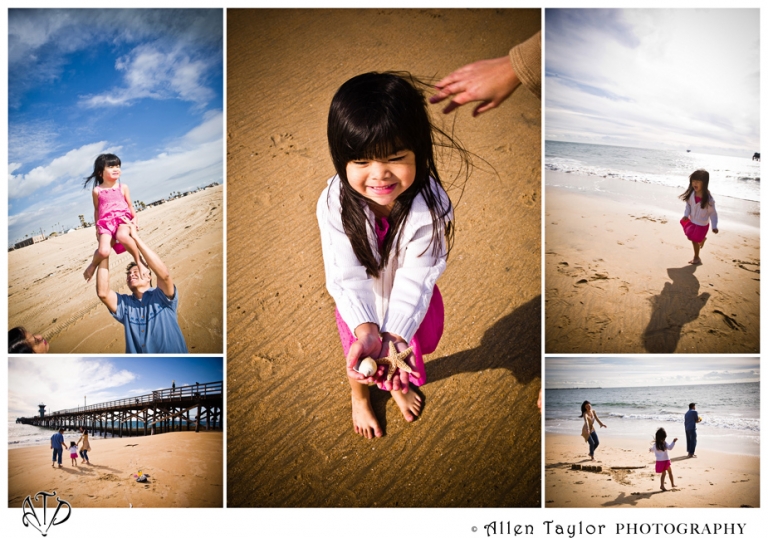 I met Christine's husband Rene and daughter Mahea  shortly after arriving near the pier. I soon discovered that this was Mahea's first time at the beach. I knew that this was going to be a very special shoot.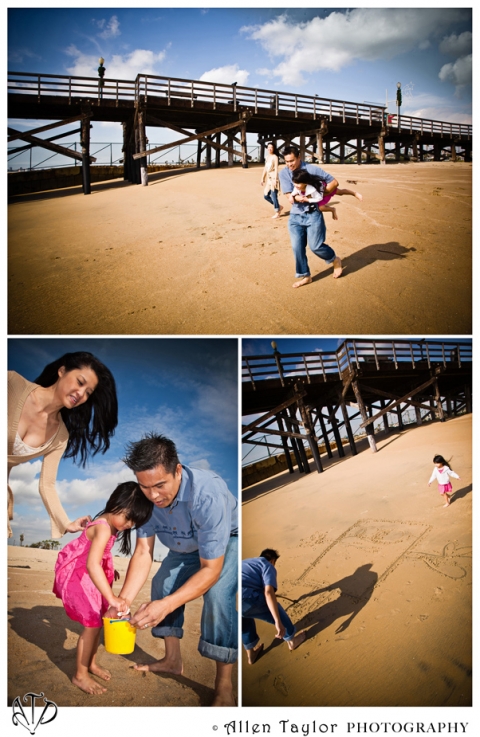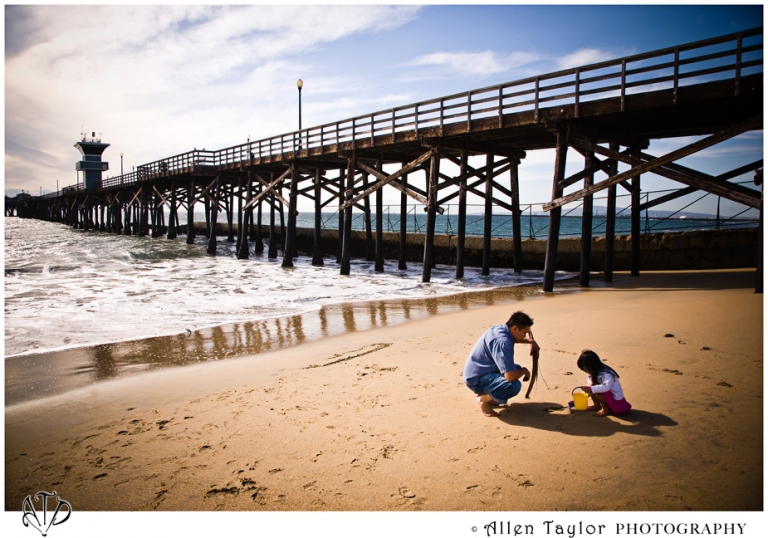 In the image below, Mahea is screaming. However, not from fear, but with shear joy in running on the beach, from the waves, and yelling at the top of her lungs. I never laughed so hard.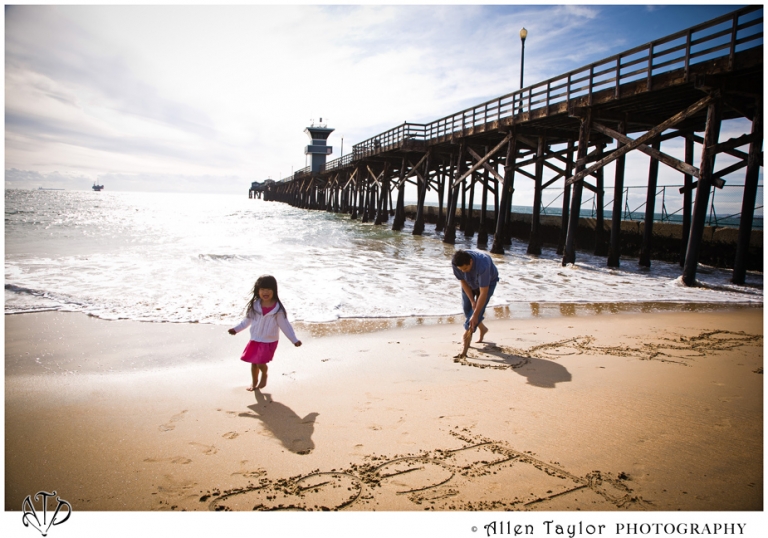 Luckily she did it many times, so when I missed it the first time from laughing, I had plenty of chances to capture it later. Rene drew and made some great stuff in the sand and everyone had a blast even though it was a bit cold and windy.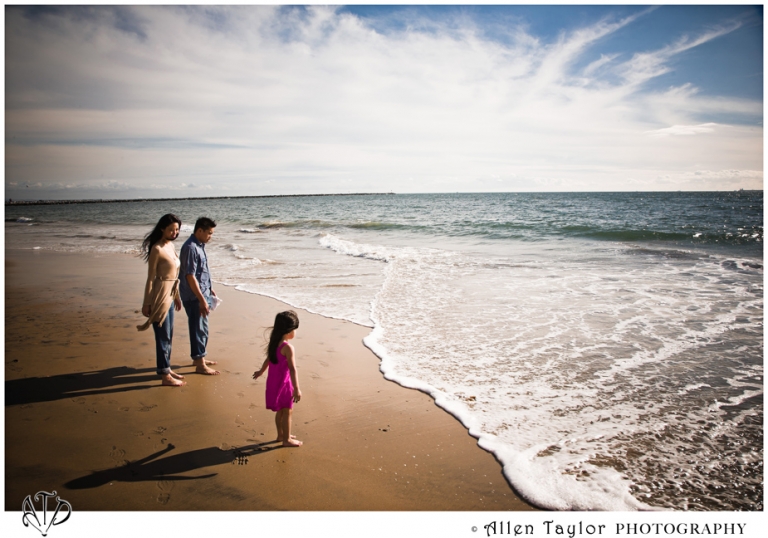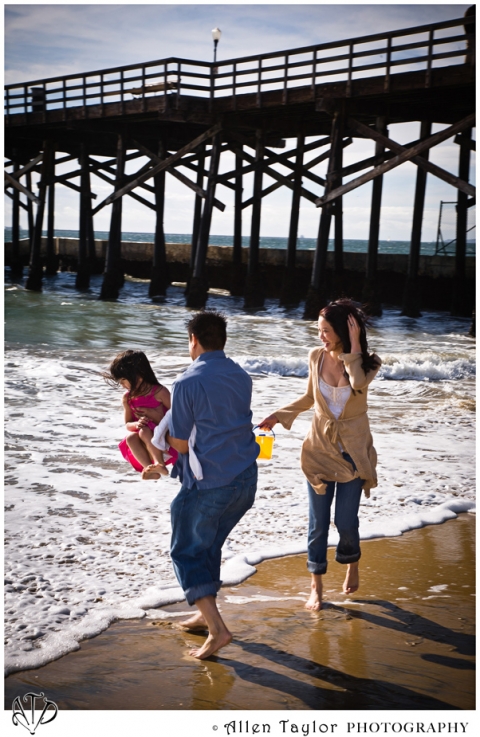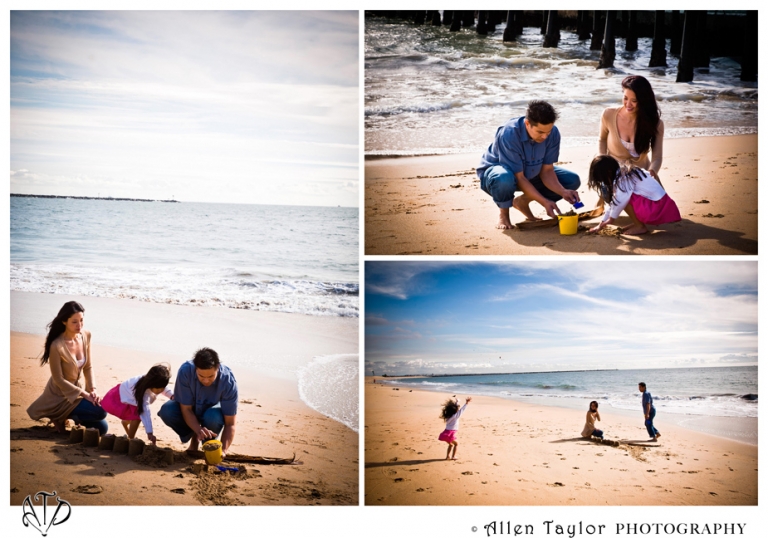 Despite Mahea calling me Alex, it was hard not to be caught up in her enthusiasm and playfulness.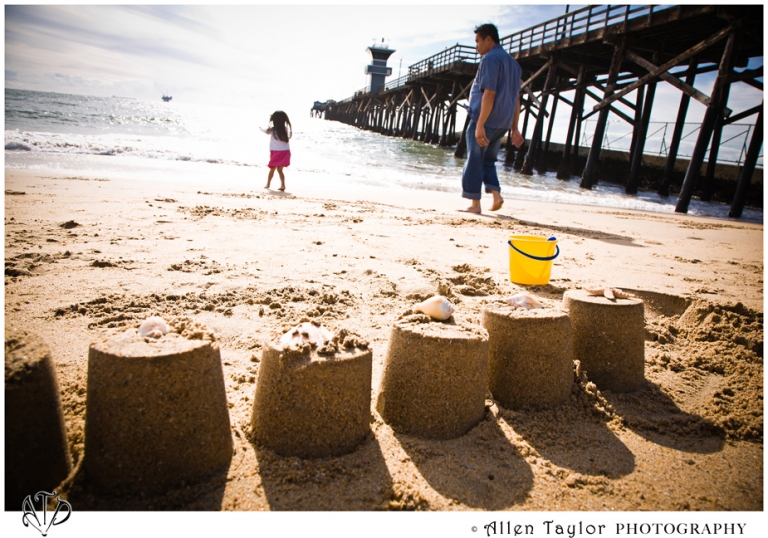 Sadly the shoot had to end and it was time to go. I can't thank Christine, Rene and precious Mahea enough for allowing me to capture their family at the beach and helping me finish another Orange County tourism location.
More to come.