Bangkok, Thailand and you will sweat off 10 lbs.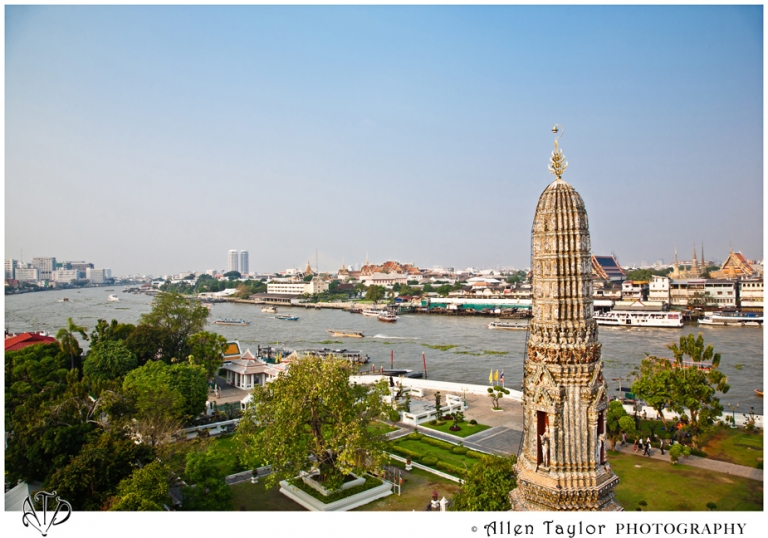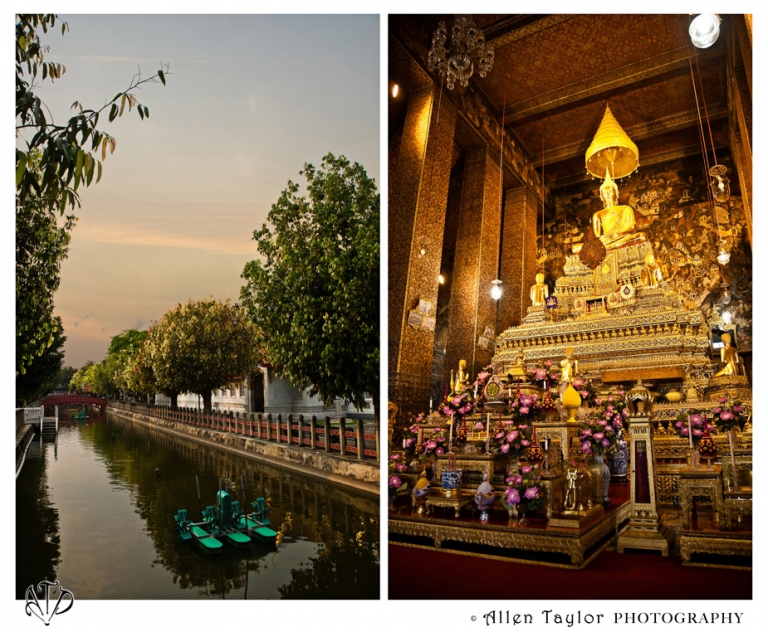 Yet, even through all this heat, the people could not be nicer.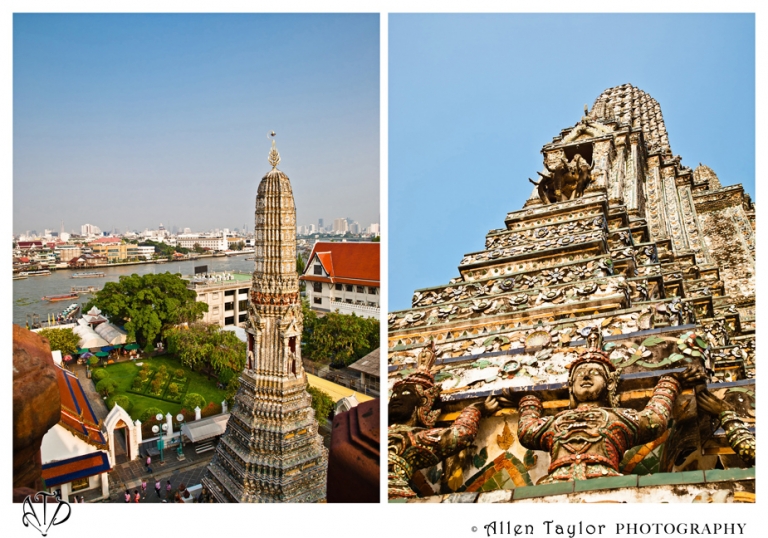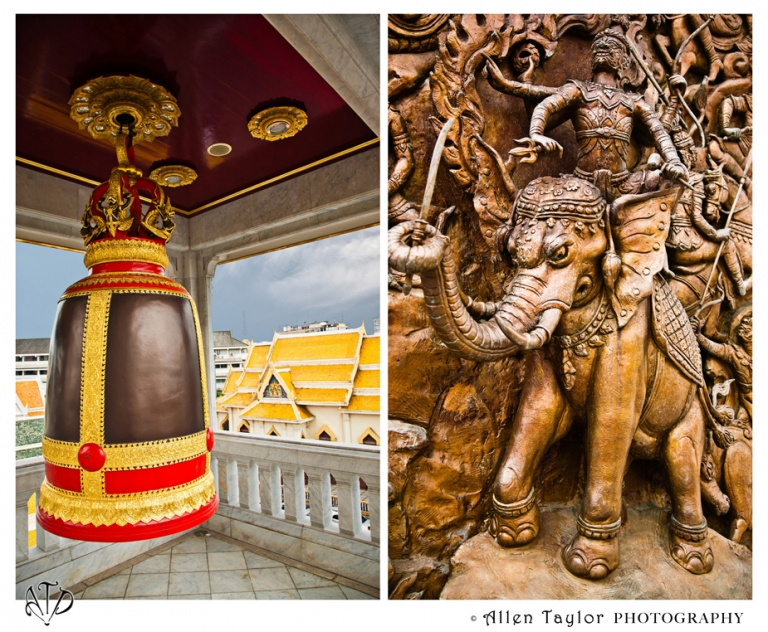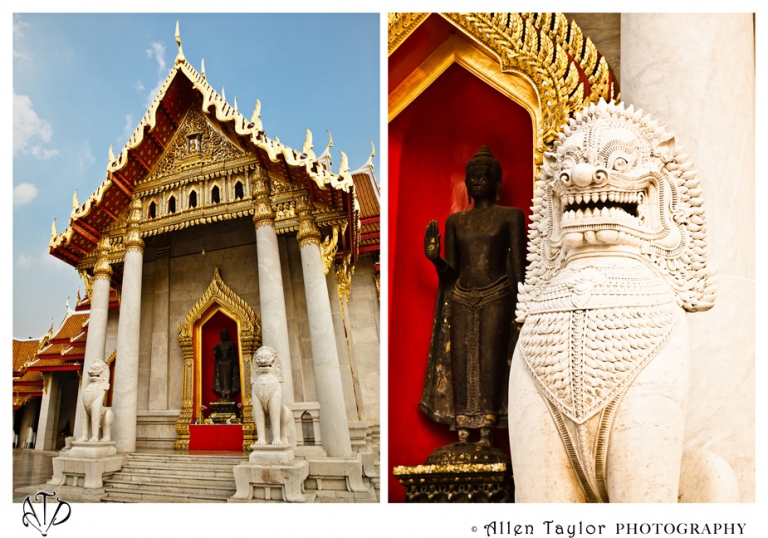 Bangkok was the first stop on our (Wendy and I) honeymoon trip. We booked it through Friendly Planet and could not be happier with the results and would use them again without question.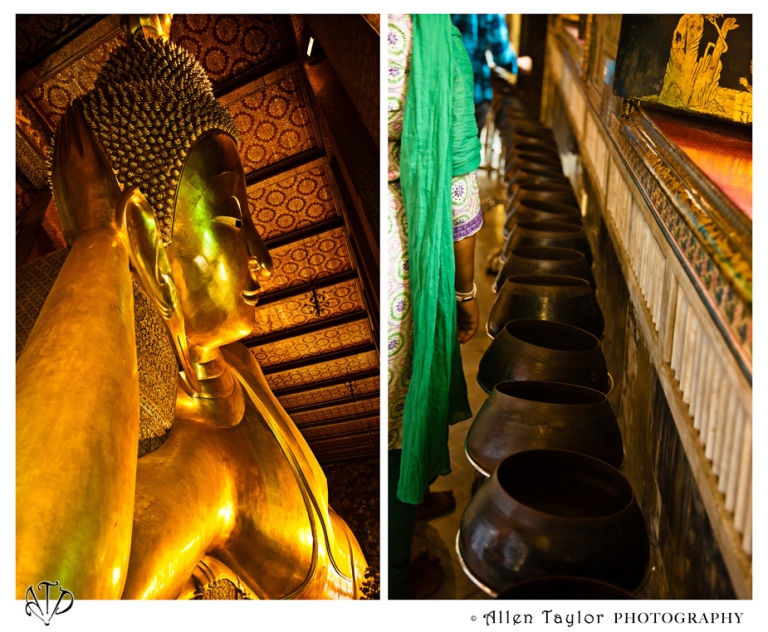 Some highlights included Wat Trimitr with a 700-year-old Golden Buddha, the largest in the world weighing approximately 5 tons. Wat Benchamabophit, also known as the "Marble Temple" and one of Bangkok's most important tourist attractions. It is built of white Italian marble, and has this cool large bell near the top. And last, but not least, we visited Wat Arun, a magnificent "Temple of Dawn" with its 79-meter pagoda or 'prang'. Built in the Khmer style.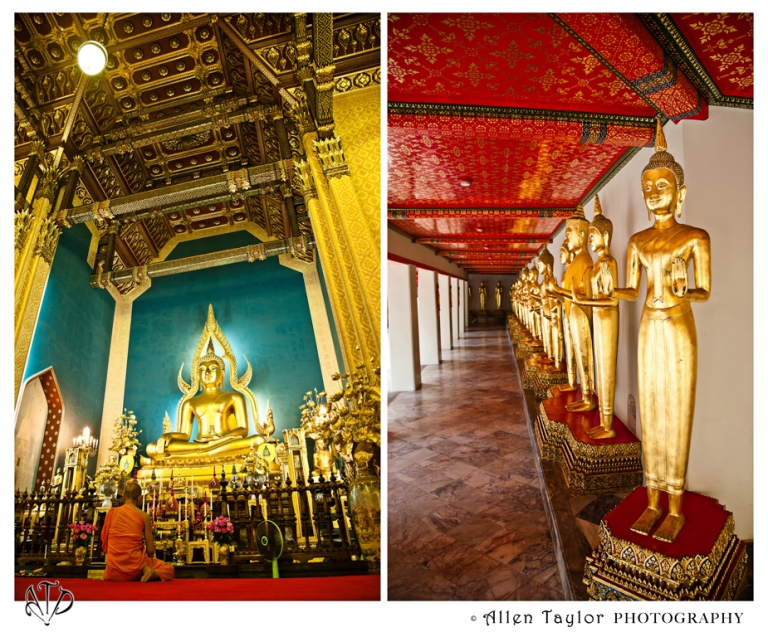 One of the first places we visited was the Royal Grand Palace which has some interesting mixes of different cultural and architectural styles. There where so many many places to see like the numerous street markets, the Emerald Buddha, Wat Po, massages everywhere, and two 7-11 stores on every block.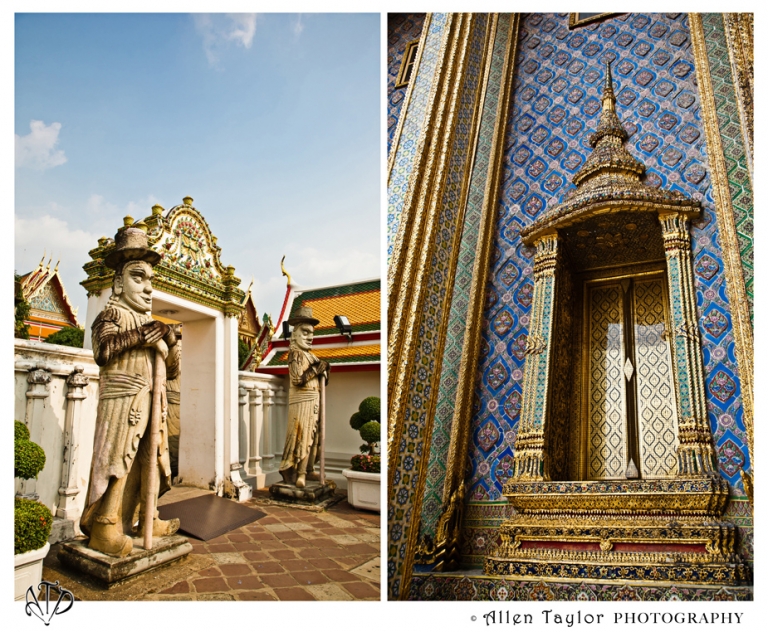 A wonderful beginning to a great trip, you can see more at my other site here. 
More to come!